If you haven't had enough people wishing you a Merry Christmas yet, then you might want to watch this video from the cast and crew of 'Doctor Who'.
Cast members Peter Capaldi (The Doctor), Jenna Coleman (Clara Oswald), Michelle Gomez (Missy), Alex Kingston (River Song) and others wish you a "Merry Christmas" or, in the case of a few of them, "Happy Christmas", as that is what we usually say in England.
Watch them below. And, can I just ask, could Michelle Gomez be any more awesome?
And, of course, don't forget the 'Doctor Who' Christmas Special will be airing on Christmas Day (Friday) on BBC One, and will also be available on the BBC iPlayer soon afterwards.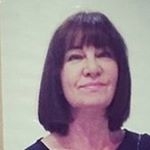 Latest posts by Michelle Topham
(see all)