If you were a big fan of the Xbox, PlayStation 3 and PC 2D beat 'em up video game Castle Crashers of a few years ago, you are going to be thrilled on Tuesday when Castle Crashers Remastered releases on the PlayStation 4 and the Nintendo Switch in North America.
Announced on the developer The Behemoth's blog, Castle Crashers Remastered will also be hitting store shelves in Europe — but two days later on the 19th September.
The updated version will feature the original game plus all of its DLC.
It will have texture sizes that are five times greater than the original game, making it look crisper and more beautiful (check out the video below to see just how beautiful Castle Crashers Remastered now looks).
It will feature a much faster framerate with 60 frames per second gameplay, and have a number of other performance improvements.
Castle Crashers Remastered will also come with a multi-player mini-game called Back Off Barbarion, which the developer promises will give you hours of fun with your friends.
Is the game cross-platform?
Even though the game has a huge number of updates, Castle Crashers Remastered will not be cross-platform. Instead, you will have to play the game with friends who are on the same platform.
This being a pretty old game, though, it is likely The Behemoth just didn't want to spend the huge amount of time often necessary to make a game run smoothly as a cross-platform game.
That can be inferred from how the developer apologized last month for the length of time it is taking to release Castle Crashers Remastered, but stressed:
"It's important for us to be confident that when you finally sit down to play Castle Crashers with your friends, you're going to have a great experience and an absolute blast."
They also say they do not plan on releasing physical copies of the release. Just digital ones.
Again, probably too much of a hassle and expense for a more than 10-year-old game that may not get much demand for physical copies.
Even one that is remastered.
Castle Crashers Remastered releases on PlayStation 4 and Nintendo Switch this coming week.
Check out some of the gameplay you can expect in the short preview video below. And yep, it looks like a whole lotta fun!
Other game-related stuff: Playing Blair Witch? — This walkthrough finishes the game in less than 4 hours and has all 4 endings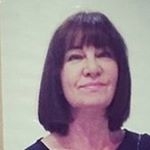 Latest posts by Michelle Topham
(see all)