The 'Castlevania' animated series is another Netflix winner with gorgeous animation, superb voice acting and a  well-written story
'Castlevania' the new Netflix animated series from Adi Shankar was released on the streaming platform today and, of course, being a freak about animation I binge watched all four episodes almost as soon as they went up. Not difficult to do, as each one is less than 30 minutes in length.
And can I just say, as animated series go, 'Castlevania' is another Netflix winner. Because it has absolutely gorgeous animation — so beautiful you want to pause on almost every frame just to soak up all the pretty — the voice acting is excellent, it is extremely well-written and the storyline is interesting.
Throw in that it actually is an animated series for adults — lots of violence, blood and gore, and the f-word every few minutes, plus a storyline that promises to develop into something quite complex — and I was glued to my tablet screen from beginning to end.
Because it's not often that you get an animated series this good, and one that is compacted into an easily viewable length. Just about movie length, in fact, which some people on Reddit are saying that is probably what 'Castlevania' was initially meant to be.
The series is the re-telling of the classic Nintendo game Castlevania III: Dracula's Curse, and features that game's protagonist Trevor Belmont. And it's interesting that Shankar decided to start off with this one, the prequel to most of the other games, as it leaves me to presume the next season (and yes, there is already a season two in the works) will be based on one or more of the earlier games.
Of course, as almost always in these types of adaptations, the 'Castlevania' storyline is very loosely based on the game as we soon discover, unlike in the game, the church is the real villain here and not Dracula.
In fact, 20 minutes into the first one, and I was rooting for Vlad Dracula Tepes so much I hoped every single member of the church was dead by the end of the first episode. (Spoiler: they weren't).
Animation on 'Castlevania' was created by Frederator Studios, and they have outdone themselves even over their incredibly popular Adventure Time series, which has always been one of my favorites.
The story was written by comic book author Warren Ellis, and the superb voice acting is by Graham McTavish, Richard Armitage, James Callis and Emily Swallow, to name a few. Being from the north of England originally myself, I also think it is fun that quite a few of the series' characters have that flat, rough northern accent I so love.
The other cool thing about the new 'Castlevania' series is that, if you are a fan of the video games you will get all the fun nods to them, but this series is so accessible and so well-written it doesn't matter if you have never played a single one.
'Castlevania' is available on Netflix worldwide. And, if you like it, please do give it a thumbs up so the streaming service knows we want more and more and more.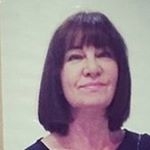 Latest posts by Michelle Topham
(see all)