'Castlevania' opening title sequence is dark, ominous and exciting
The 'Castlevania' opening title sequence is up on the official Netflix YouTube channel, and it is a fabulous opening to the new 4-episode animated series, as it is dark, ominous and hints of the horrors to come.
The sequence was created by Powerhouse Animation Studios in Austin, Texas, and directed by Sam Deats, who also directed the entire series. (The studio also created the animation for Stoic Studios' The Banner Saga, one of my favorite video games, and in a similar although less dark animation style).
On his Tumblr account, Deats had this to say about the series opening:
"The Castlevania Opening Title sequence is officially up! This opening in particular was a special passion project for us, as we wanted to create an opening that encapsulates the feeling and themes of the show along with doing something visually exciting in the vein of opening sequences we at the studio admire."
He goes on to say the entire sequence was done in just three weeks. Which, to folks who don't know much about animation, you may think "Well, that's a long time". When you know how much work and attention to detail goes into animation as good as this though, I'm here to tell you, no, no it's not.
Related: 'Castlevania' is another winner for Netflix as it's smart, interesting and has gorgeous animation and superb voice acting
As for the 'Castlevania' series, it is in full color unlike the mainly black and white opening, and it is one of the best things I have seen on Netflix for a while.
Watch Powerhouse Animation Studio's opening sequence for the show below to get a feel for what you might expect. And then do, do, do watch it if you have a Netflix account.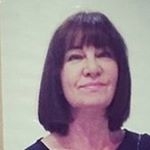 Latest posts by Michelle Topham
(see all)