Indie RPG Cat Quest is releasing on Steam on August 8th and its artwork is beautiful (video)
The open world 2D indie RPG, Cat Quest, has just received its Steam release date — August 8th. Its Steam page went up this week, and a release date announcement video has been released showing the game coming to Steam, Mac and iOS.
And me, being an artwork addict, all I can say is Cat Quest's artwork is beautiful.
But it is not just gorgeous artwork that will pull you into Cat Quest. The game itself will have you spending hours exploring the enormous kingdom of Felingard, heading into dungeons, caves and other scary places to fight your foes in an effort to find your sister who has been catnapped.
Cat Quest is a game developed by Singapore-based studio Gentlebros, who are also known for their award-winning game Slashy Hero.
It is inspired by Legend of Zelda, Skyrim and Final Fantasy but this time is set in the furry world of cats, where you will fight enemies using your epic sword-fighting skills and ancient magic.
Equipment too is highly customizable, with armor, robes, boots, hoods and staff increasing your health and offering added protection. You can even mix and match weapons, armor and spells to give you the perfect combination in any situation.
And if cool artwork, an almost infinite number of armor, weapons and spell combinations isn't enough, Felingard is also full of fascinating places and interesting cats. Check out the Furbidden Field, Pawt City and Bermewda's Triangle to name just a few.
You can watch the Cat Quest release date announcement video below and, below that, a short gameplay walkthrough to give you an idea of how the game plays. Now doesn't that look gorgeous?
Cat Quest will be hitting PC, Mac and iOS on August 8th, and is also coming to Playstation 4 and Nintendo Switch later in the year.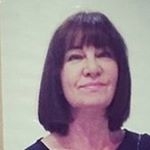 Latest posts by Michelle Topham
(see all)