Every time I see Australian actress Cate Blanchett being interviewed or at a movie premiere, I always think what a stunningly beautiful and stylish woman she is. That beauty was evident yet again this week as Cate Blanchett attended the premiere of the Lebanese drama Capharnaum at the 71st Annual Cannes Film Festival in Cannes on Thursday night.
Blanchett arrived on the red carpet wearing a black strapless top, and matching black pants both by Givenchy.
And, while the outfit itself did not work at all — come on frills, lace and a massive flouncy thing going from her waist to her chest, matched with pin-stripe pants, really? — Cate herself looked elegant and stunning.
Because it is in the way she carries herself. How she always seems so self-possessed, and absolutely sure she looks beyond fabulous. Even though the outfit itself is…no!
Check out Cate Blanchett on the red carpet at the premiere of Capharnaum above and in the slideshow below to see what I mean.
As for Capharnaum, that wonderful movie was awarded the Jury Prize at the Cannes Film Festival 2018. Deservedly so.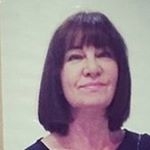 Latest posts by Michelle Topham
(see all)