I glanced at some videos this morning from the Jean Paul Gaultier show at Paris Fashion Week 2015, and one thing that struck me, as it always does with her, is how gorgeously chic and elegant French actress Catherine Deneuve looked.
In fact, while some celebrities at Jean Paul Gaultier's show tried to look as outrageous as possible or as 'chic', and failed miserably, Deneuve was just the way she always is. Stunning, beautifully put together and wearing simple yet elegant clothing that proves yet again why she has been an icon of the Paris fashion scene for decades.
One thing I like about her even more is she always smiles for the cameras, and always looks calm, relaxed and lovely.
Deneuve, by the way, is 71 and is an actress who has chosen to 'grow old gracefully'. Looks incredible, doesn't she?
Watch Catherine Deneuve at Jean Paul Gaultier's show at Paris Fashion Week 2015 in the video below. See what I mean?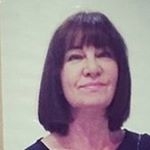 Latest posts by Michelle Topham
(see all)