Polish game developer CD Projekt Red announces Gwent single-player campaign becomes Thronebreaker an RPG
CD Projekt Red has always been known for their innovation and their surprises.
So it probably shouldn't come as much of a surprise to any gamer that plays their games to learn the Gwent: The Witcher Card Game single-player campaign has been morphed into a stand-alone single-player campaign called Gwent: Thronebreaker aka Thronebreaker: The Witcher Tales.
A campaign that seems to be more of an RPG than a card game.
Interestingly, though, in-game actions will still be decided by card battles, but most of it will be taken up with a 30-hour RPG campaign that, if The Witcher is anything to go by, will probably be superb.
Storyline-wise, CD Projekt Red says "Thronebreaker spins a truly regal tale of Meve, a war-veteran queen of two Northern Realms. Facing an imminent invasion, she is forced to once again enter the warpath, and sets out on a dark journey of destruction and revenge."
Alrighty, then!
The developer also stressed this is a stand-alone game, so you will not need to have a Gwent account in order to play Thronebreaker.
Your Gwent account will be connected to your Thronebreaker account if you do have one, but having one isn't, nor will it ever be, necessary.
It was also not mentioned if Thronebreaker will be able to be played offline. Hopefully it will be, as my Internet connection really does not do well with online games. Neither do a lot of other people's.
All of this information came from a financial presentation yesterday, during which time CD Projekt Red said Thronebreaker will be targeted at both The Witcher and Gwent players, combining the two games so well as it seems to do.
The comments from CD Projekt were released on Reddit by a gamer who just happened to be listening to the financial presentation stream. He also noted the video game developer wanted to talk more about its upcoming RPG Cyberpunk 2077 rather than either Gwent or Thronebreaker.
There is no word yet as to the release date of Thronebreaker: The Witcher Tales, but you can get an idea of the storyline and the atmosphere from the quickie teaser trailer for the game below.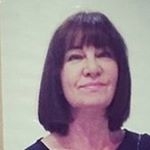 Latest posts by Michelle Topham
(see all)