While everyone else is talking about Israel's Netta winning the Eurovision Song Contest last night, I am one of those people that is thrilled Austria's Cesár Sampson finished the competition in third place with his song 'Nobody But You'.
Because I relocated to Vienna, Austria in 2016 so, for all intents and purposes, this is now my home country and, let's just say, Cesár did Austria proud.
After all, Austria has not been that successful at Eurovision for more years than anyone in this country wants to think about. As, from the country's first win in 1956 with Udo Jürgens and his song 'Merci Chérie', Austria then went 48 years before it won the world's biggest singing competition again.
That time in 2014, of course, with Conchita Wurst and her song 'Rise Like a Phoenix'.
Yes, Austria still holds the record as the country that has gone the longest between wins.
And, let's not forget Austria's performance at Eurovision Song Contest 2015, when Vienna hosted the competition due to Conchita winning the year before.
Not only did the country's entry, The Makemakes, fail to impress. They finished in the absolute last position with nul points, making them the only host country to ever do so.
Sometimes, you have to think "Austria. WTF?"
But, honestly, it is not always Austria's fault they often do so poorly at Eurovision. (Well, sending Trackshittaz in 2012, it most definitely was!).
After all, much of Eurovision voting goes down to 'allies' and 'voting blocs' and Austria, well, they are a small county, don't really have a 'voting bloc' that consistently votes for them, and so the country's contestants are in a weaker position to start with.
That is why I was blown away by how well Cesár Sampson did at the Grand Final of Eurovision last night. A night in which the songs and the performers were some of the highest caliber we have seen in years.
Yet Cesár, and his song 'Nobody But You' still finished in third place. A superb finish for Austria, and one the country should be very proud of.
As for Sampson's points, he was definitely the national juries' choice (you know, those professionals with good taste in music!)  as, after the end of the announcing of the national juries' votes, he was in the number 1 place with 271 points.
Unfortunately, it was the audience's tele vote that killed Sampson's chances of Eurovision victory, as he was awarded just 71 points from them. That knocked him off the top spot and, ultimately, into a final result of third place.
Why did Cesár Sampson end up in third place at Eurovision?
My opinion of why that was?
Two reasons.
First, hell, that was a stiff competition last night, with an astounding number of strong songs and exceptionally good artists competing. So, for Sampson to take Austria to the third spot shows just how superior this artist and his song were.
Mainly, though, it was nothing more than the bad luck of the draw, and Austria performing in the 5th spot in the Grand Final. And that was pretty obvious when you look at some of the countries that were given higher tele vote points than Sampson.
Moldova with the DoReDos song 'My Lucky Day'? I mean, come on, a nice song, brilliant staging and a cool performance, but nothing compared to Cesár Sampson's 'Nobody But You'.
Or Italy's Ermal Meta and Fabrizio Moro, who performed last with 'Non Mi Avete Fatto Niente'. Don't get me wrong, I loved that song and that performance. They were brilliant. Plus, their song was political, and actually had meaning.
But Sampson and his song were equally superb, with stunningly simple but elegant staging, a cool costume, nice choreography and an exceptionally good vocal performance on his part.
But, being in fifth place in the running order, with 21 countries to go after him, made all the difference.
A caveat
I will, however, add just one tiny thing here. Something I noticed in the repeat watchings of  Cesár Sampson's performance I did early this morning as I planned to write this article.
There is one small thing Cesár Sampson does, or actually does not do, that might have tipped the audience away from him in favor. And have done so without the audience even realizing that was the reason. And, note, I'm only saying 'might', as I still think he gave a helluva performance!
That is because Sampson makes great eye contact with the cameras as they whiz around the stage, but you also get the feeling he is uncomfortable and a bit scared by them. And that does tend to make you feel not quite as connected to him.
Compare that to Conchita, Austria's previous Eurovision winner. Because she makes love to the camera with her eyes the second it alights on her and, thus, pulls the audience in.
Way to go, Cesár Sampson!
But, whatever was the reason Austria's Cesár Sampson and 'Nobody But You' ended up in third place instead of first, Sampson's voice is gorgeous, he gave a superb performance last night, and he should be both proud of his first place finish in the jury voting section and, of course, his third place finish at the Eurovision Song Contest 2018 Grand Final.
Because that is a helluva an excellent place for Austria to end up in.
Plus, was it just me last night or, if you are in Austria, were you also thinking as those votes kept coming in and Cesár Sampson was still in first place:
"Hell, ORF, (Austria's public TV station) is going to be sh*ttng themselves that he might win, as they will then be responsible again for hosting yet another Eurovision Song Contest so soon after they hosted the last one".  🙂 🙂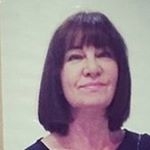 Latest posts by Michelle Topham
(see all)