With only two more episodes of the first season of Chainsaw Man to go (Episode 11 airs today), MAPPA is promoting the popular anime series with a character trailer every day.
The first one, of course, has to be an Aki character trailer, as isn't he the guy most of us feel the sorriest for?
After all, Aki Hayakawa lost his entire family to the Gun Devil, then lost Himeno his partner and love interest, is someone who has a soft heart beyond all that bluster, and is also one of the few Public Safety Devil Hunter's who doesn't seem to be in this for his own gain.
(Well, as long as you ignore revenge, eh?)
And now we feel sorry for him even more, as he gets stuck sharing an apartment with Denji and Power. Yikes!
The Aki character trailer was released on MAPPA's YouTube channel earlier today.
It shows Aki's first meeting with Denji, his beating him up at a devil massacre scene, scenes from his childhood as his entire family was lost to him forever, his incredibly fighting skills and, of course, Aki's contracts with devils.
In other words, a rundown of Aki's entire life in under a minute.
Watch Chainsaw Man Aki's character video below, watch the series via Crunchyroll, and keep your eye out for the premiere of Episode 11 later on today as, if last week's episode is anything to go by, it will be a banger!
RELATED: Chainsaw Man Episode 10 ending animation has Denji reliving his past dingy life – Watch!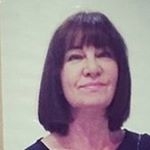 Latest posts by Michelle Topham
(see all)