PEOPLE 1's 'DOGLAND' provides perfect musical accompaniment to Chainsaw Man ending #10
Japanese rock band PEOPLE 1's 'DOGLAND' is the Chainsaw Man ending #10 song, while the episode's animated ending was just released on MAPPA's YouTube channel a few minutes ago.
An ending 10 that is a cool mix of live action and animation, and all carried out in a dark and dingy style that fits perfectly with Denji's former life.
The Chainsaw Man ending 10 animation has Denji reliving his past life in squalor, eating the noodles Makima bought for him when the two first met, and thinking about all the devils he has fought so far.
By the end of the animation he is running towards his future life, which ends with him walking onto a rooftop where Power and Kishibe are waiting for him.
If you look carefully too, especially if you have read the Chainsaw Man manga, you will see a couple of future spoilers MAPPA has freely sprinkled in there.
PEOPLE 1's 'DOGLAND' adds just the right flavor of gorgeously husky vocals and catchy melody to accompany the animation.
The song follows on from the last 9 unique ending theme songs Chainsaw Man quickly became famous for including, with songs so good each time it really is difficult to choose a favorite.
PEOPLE 1's 'DOGLAND' is being released on all major streaming platforms today although, depending on where you are, it may take a while before it shows up in your region.
Advertising
(For instance, it isn't showing up in my region (Austria) yet).
Meanwhile, Chainsaw Man Episode 10 is now streaming on Crunchyroll.
Watch the Chainsaw Man ending 10 animated sequence below, and listen to that fabulously catchy song on it. Because, yep, it's another banger.
RELATED: Aimer's 'Deep Down' is a wonderful memorial to Chainsaw Man's Himeno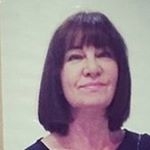 Latest posts by Michelle Topham
(see all)