The first season of Chainsaw Man sadly came to a close earlier today (man, this should have been a 24-episode series), and with none of our favorite characters dying. (Thank God!)
Well, unless you're a fan of Akane. In which case, what's wrong with you?
Along with the airing of Episode 12, we also got Chainsaw Man Ending Theme Song 12 — 'Fight Song' by Eve — and the ending animation that goes with it.
An animation that, for the first time, was actually part of the episode's plot itself, rather than just a beautifully animated and drawn addition tacked on the end like the others have been. (Not that I'm complaining, as they were all superbly done).
In this case, the Chainsaw Man Ending Theme Song 12 animation concentrated on our fave trio — Aki, Power and Denji — as they shop for food after Denji's violent fight with Katana Man, and Aki killing Ghost Devil in sweet revenge for Himeno's death, and then head home to cook and eat it together.
Yep, Aki, Power and Denji are a strange family, but family they have definitely become.
As for 'Fight Song' by Eve, not only does it wonderfully musically illustrate those sweet animated scenes, it is another killer Eve song out of many killer Eve songs.
Watch the lovely Chainsaw Man Ending Theme 12 animation, and enjoy the snippet of 'Fight Song' played in it.
You can hear the song in full, and it is a helluva banger, via the Spotify widget below when the song releases in a couple of hours (which it will) and, of course, watch (or rewatch) Episode 12 via Crunchyroll.
RELATED: Power's character video reminds us just how talented her voice actress is, and how much her voice must HURT after each episode!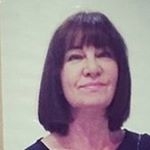 Latest posts by Michelle Topham
(see all)