As every new ending shows up for Chainsaw Man, it seems as though each song and each ending animation becomes even more superb and even more touching.
With Chainsaw Man Ending #9 – Aimer's 'Deep Down' — though, I think we have reached the absolute pinnacle of endings.
After all, it would be difficult to find an ending animation that could more beautifully memoralize Himeno as this one does — in the blood she and Ghost spilled when they wounded and killed Devils — and not possible to find a song more perfect than Aimer's 'Deep Down' for how we all feel about Himeno's death.
命の悲鳴 途絶え闇へ
とけたら 言の葉を散らした
深い 深い まどろみへ 眠れるよう
赤い指でその目を閉じ

The screams of life cease into darkness
When it melted, the words scattered
Into a deep, deep slumber so that you can sleep
Close your eyes with your red fingers
Chainsaw Man's Ending #9 animation also pulls at the emotions, as it shows Himeno in darkness slowly walking towards death, and then being consumed by Ghost until she blows away on the wind.
We then see the eye Ghost took from her being given back, as Himeno's sins are washed from her in a river of blood.
The scene then changes to Makima moulding power in her hands as she squeezes the life out of the enemies she now attacks. (And wow, weren't those amazing scenes in the anime itself???)
The Chainsaw Man Ending #9 animation ends with Himeno standing in a field of flower petals, and the petals changing into the cigarette she always smoked, until that too blows away on the wind.
With just three more episodes to air in the season, it is hard to imagine any animated ending or ending theme song could surpass the brilliancy of these.
Chainsaw Man Episode 9, along with every other episode already released, is now streaming on Crunchyroll.
The full version of Aimer's 'Deep Down' should also be available on all streaming platforms soon via these links, or on the Spotify player below.
The song was composed by Kazuma Nagasawa, who has also composed other Aimer hits including 'Ash Flame' and 'Oaiko', with lyrics written by Aimer herself.
Stunning. Utterly stunning. And incredibly sad. Our loss of Himeno.
RELATED: Chainsaw Man's ending song #8 most appropriate one yet — and hell, that animated ending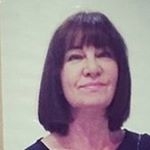 Latest posts by Michelle Topham
(see all)