Even though we lost Chainsaw Man's Himeno a few weeks ago, animation studio MAPPA knows just how much fans loved the Public Service Devil Hunter.
So much so, after the studio released Aki's character video yesterday as the first of a bunch of videos will coming out between now and the premiere of Season 1's finale next week, it is only fitting Himeno's character video arrived today.
A Chainsaw Man Himeno's character video that is just what you might expect.
A lovely reminder of how kickass Himeno was and, of course, how much she loved Aki. Even if she didn't say so outloud.
Himeno's character video shows her promising Denji a kiss, teaching Aki how to smoke, and mourning the loss of the devil hunters she fought next to.
It also shows Himeno finding herself drunk in bed with Denji and immediately sobering up, and then cuddling in bed with Aki and being happy — all the while knowing she probably wouldn't have many more days like that.
Finally, we get to see Akane's Snake Devil, the devil that ultimately murdered Himeno.
In other words, fans should be thrilled with Himeno's character video as, in just 55 seconds, it reminds us why we loved her so much and why, for me, she was the best character in Chainsaw Man
One who still stands tall buildings above many of the rest.
Watch Chainsaw Man Himeno's character video below, and brace yourself for next week's season finale.
A show that is likely to be hell to watch, as we left Aki in yesterday's episode about to suffer the same fate Himeno experienced at the hands of the Snake Devil, and with the ending animation of Episode 11 foreshadowing what seems to be at least a couple more deaths.
Watch the first season of the hit anime via Crunchyroll.
RELATED: Chainsaw Man's Ending 9 beautifully celebrates Himeno while also mourning her death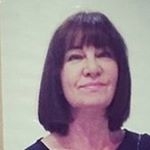 Latest posts by Michelle Topham
(see all)