Chainsaw Man Soundtrack Episode 3 released today — music from Episodes 8-12 of hit anime
Since 2022's best anime — Chainsaw Man — ended earlier this week, I have been obsessing over the anime's soundtrack.
A stunning soundtrack that was composed by Kensuke Ushio — a Japanese composer and musician who also created the superb soundtracks for other anime hits like Devilman CryBaby, Liz and the Blue Bird, and A Silent Voice.
The first two parts of the Chainsaw Man soundtrack, covering the music from Episodes 1-7, have been available on Spotify since late October and late November respectively, with a total of 21 tracks to listen to.
Tracks that have been burning a hole in my ears for the last two days, I have listened to them that much.
That's why today's release of the Chainsaw Man Soundtrack Episode 3, which covers the music from Episodes 8-12 of the Chainsaw Man anime, is so welcome, as it adds eight more superb tracks to my music listening hours.
Chainsaw Man Soundtrack Episode 3 features tracks like the wild 'Sword of Hunter', which makes you remember every one of those superb anime battles, 'Search and Destroy' and 'A Tombstone'.
Tracks that range from high-energy and crazy, to low-key, mesmerizing and sad.
One of my favorites on the just released Chainsaw Man Soundtrack Episode 3 though, is the haunting and quite sad 'The End of Childhood', as it evokes the quite harsh reminder that Devil Hunters like Aki and Denji never really had a proper childhood at all.
As each track is less than 2 1/2 minutes in length, they are also beautiful snacks to listen to when you just have a few minutes, and want to be reminded of how much you loved everything about Chainsaw Man.
Including its phenomenal soundtrack.
Listen to Chainsaw Man Soundtrack Episode 3 in the Spotify widget below, along with the previously released Episodes 1 and 2. You will also find all three of them on every other major streaming platform.
Listen to them on repeat as, composing music this bloody good, Kensuke Ushio deserves all the plays he can get.
RELATED: TK from Ling tosite sigure performs Chainsaw Man's 'First Death' live on his 40th birthday — and it's AMAZING — Watch!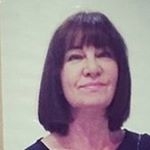 Latest posts by Michelle Topham
(see all)