Chainsaw Man's Kobeni character video shows her changing from terrified to kickass shooter
When we first met Chainsaw Man's Kobeni, she was not only one of the most fearful characters in the entire anime (not great optics for a Devil Hunter, eh?), she was also all-in on killing Denji when the Eternity Devil had everyone trapped in a hotel.
So much so, Kobeni even rushed at Denji with a knife, only to have Aki take the knife away from her followed by Himeno knocking her down.
At that point, pretty much everyone knew Kobeni probably wasn't the right person to be a Public Safety Devil Hunter. (Ya think!)
Kobeni did rehabilitate herself in the eyes of the viewer, however, when she became a kickass fighter after the Gun Devil's plot to murder the Devil Hunters saw Hirokazu, her partner, killed and Kobeni defending herself against a crazed old woman with a gun.
She even saved Denji when Akane and the Samurai Sword were trying to drag his lifeless body into a van, and drive away.
RELATED: Who voices Makima in Chainsaw Man? A voice actress who is still young but seems to be grabbing half the main roles
All of that change in her personality is shown in the 38 seconds of the just released Kobeni character video, starting from when she was so panicked while stuck in hotel with the Eternity Devil she absolutely lost it, to when she flew at the Samurai Sword knives drawn, chopped off his arm, and then shot him in the back.
Chainsaw Man's Kobeni character video is MAPPA's third character video this week, with a new one expected every day right up until the season finale of the anime airs next Tuesday.
It follows on from Aki's and then Himeno's, which were released earlier in the week — (watch both videos on Leo Sigh here).
Now we just have to wait until Tuesday to find out if Kobeni is one of the Devil Hunters that survives after the ongoing raid against the terrorists, or if we will lose her just like we already lost Himeno.
Check out Chainsaw Man's Kobeni character video down below. You can watch every currently released episode (all 11) of the ongoing anime via Crunchyroll.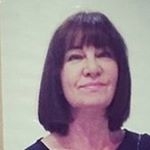 Latest posts by Michelle Topham
(see all)