Makima's character video shows her quickly taming Denji
Chainsaw Man's Makima character video was one of two videos released today from MAPPA's new character videos collection that is coming out to promote the season finale of the hit anime series.
The second one just released was a cool character video for Power.
The final episode of the Chainsaw Man anime series, Episode 13, will hit on Tuesday, December 27th.
And, of course, Makima's character video reminds us just how much we love her in just 51 seconds, as it starts off with the first time we meet the high-ranking Public Safety Devil Hunter.
In that scene, Makima officially meets Denji, right after he is almost annihilated by a horde of zombies and Pochita has merged with his heart so he can still live.
Right away, we see just how much in control Makima is as she grabs a falling Denji around his waist to save him from fainting, and then begins his induction into the Public Safety Devil Hunter group.
So much so, only 20 seconds in, and Denji is barking like a dog to prove how much loyalty he feels towards Makima.
Of course though, there is also a perverse side to Makima she doesn't show to anyone, but one she shows to Denji.
Finally, we see her ruthless side in Chainsaw Man's Makima character video, as she happily murders every one of the prisoners brought to the temple to help stop the rampaging group of devil hunters who are trying to kill everyone in Special Division 4.
Watch Makima's character video below and, if you are not yet up-to-date on already released Chainsaw Man episodes, head over to Crunchyroll to catch up before the season finale drops on Tuesday.
It will be a banger!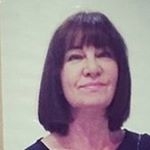 Latest posts by Michelle Topham
(see all)