The fourth in the Chainsaw Man character video series is out today with the character video for Pochita, the Chainsaw Devil.
Chainsaw Man's Pochita character video shows the story of the two best friends, from when Denji saves the devil's life by letting him drink his own blood, right up to when Pochita returns the favor and saves Denji's life by becoming his heart.
Pochita (voiced by Shiori Izawa and Lindsay Seidel in the English dub) in his cute dog-like devil form may only have been in the first episode of the series before he gives up his animated life for Denji, but many fans still think he is one of the best characters in the anime.
Including myself.
Sure, we do still see Pochita in flashbacks now and again, but knowing he only now lives on inside Denji still makes us feel a little sad.
The final episode of Season 1 of Chainsaw Man will air next Tuesday, so expect a few more character videos to be released before then.
My money for tomorrow's release is on the fabulous Power.
Watch Chainsaw Man's Pochita character video down below, and check out Aki's, Himeno's and Kobeni's as well, if you missed them.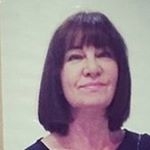 Latest posts by Michelle Topham
(see all)