Lady Antebellum's Charles Kelley appeared on 'The Ellen DeGeneres Show' this week where he sang his latest single 'Lonely Girl'. Kelley has just released his debut solo album, The Driver, on Capitol Records, which made it to the number 2 spot on the Billboard Top Country Albums chart. The song is from that album.
You have to wonder, though, did Kelley do something to upset Ellen before he appeared on set?
After all, she introduced him by saying "He loved Lady Antebellum so much that he left them to start his own solo career, launch a Number One CD and earn a Grammy nomination," which is patently wrong (he didn't leave Lady Antebellum, they're just taking a break), and a bit of a put down, if the truth be told.
Then, when he started to sing, the Charles Kelley logo was also backwards on set.
Weird.
Then again, Ellen did give him a very cute 'golfing outfit' for his newborn baby son. So…who knows what that was all about? Just Ellen making mistakes maybe?
As for Kelley's song 'Lonely Girl', it's an interesting up-tempo song with a bit of an R&B twist, and nothing like the country songs he normally sings with Lady Antebellum. Definitely nice for a change.
Watch him sing it below.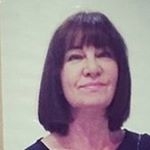 Latest posts by Michelle Topham
(see all)