I'm a fan of the National Geographic series, "By Any Means" and, consequently, a fan of Charley Boorman. A year ago, I hadn't even heard of Charley Boorman, regardless that apparently he's quite famous in the UK. Then, I started to watch the National Geographic TV series "Long Way Round", followed by the sequel "Long Way Down".
Both of these star the Scottish actor, Ewan McGregor, who is a close friend of Charley Boorman and, thus, I, and many millions of other viewers were introduced to Charley.
If you haven't seen either of the TV series, they feature McGregor and Boorman on motorbikes traveling from one end of the world to the other in a limited period of time.
In the opening series, "Long Way Round", the guys traveled from London to New York via Europe and Asia, all of it, except a flight to Alaska, on the back of BMW all-terrain motorbikes. The sequel, "Long Way Down" saw the boys traveling from John O'Groats in Scotland to Cape Town, South Africa.
Eventually, Charley Boorman decided to go it alone and that's when we were introduced to "By Any Means", a delightful show in which Boorman travels from Wicklow, Ireland to Sydney, Australia, this time with no motorbike.
Instead, Charley takes any mode of transportation he can find (112 in all), from tuk-tuk to truck and bus to boat, with lots in between. While watching "By Any Means" I think I fell in love with Charley and now I'm planning on how I can get rid of his wife. (Well…..not really, but you know what I mean).
The most engaging thing about Charley Boorman isn't his looks (although he's cute enough). No. Instead it's his lovely personality. Unlike many of us, who would travel across countries India, Nepal and Cambodia and be so freaked out we'd want to kill someone, Charley loves every minute of it.
He loves every person he meets, thoroughly enjoys every mode of transportation, adores the hotels from the fleabag places to the 5-star luxury jobbies, and just about everything in between.
He'll try any food, take on any risk, and be happy to talk to, wave or smile at anyone who does the same to him.
Watching "By Any Means" is an incredible way to learn about the world, through the eyes of a man who adores all of it. In India, while on a boat on the river in Varanasi he said, "This is amazing. Wonderful. Magical. I haven't met one person who's negative here. I love it here", and that pretty much sums up his personality. He's positive, happy and laughing. All the time.
Boorman is also self-deprecating and loves to laugh at himself every time he makes a mistake or does something stupid. Even when finding the heat of places like India difficult to handle, he just laughs when it's revealed he has such a sweaty bottom he looks like he's wet his pants. No problem. It's funny.
If you haven't met Charley Boorman, then "By Any Means" is a must see. The cinematography is beautiful, the experiences Boorman and his small crew have are fascinating to watch, the people he meets on the way are lovely and Charley is divine.
National Geographic shows "By Any Means" several times a week. Boorman himself is a travel writer and an accomplished actor and the son of film director, John Boorman. Check him out. He's lovely.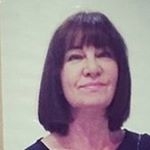 Latest posts by Michelle Topham
(see all)