Charli XCX teams up with producer Mura Musa for one-off single '1 Night' 
If you heard Charli XCX's new single '1 Night' when it was released last week, you might have gotten yourself all excited thinking it was paving the way for a new album release from the British singer songwriter soon. You might wanna chill then, because it's not.
'1 Night' is actually just a one-off single Charli XCX released in collaboration with up and coming British producer and DJ Mura Musa as a bit of fun. Just like she also released collaboration singles with producer Sophie and PC Music's A.G. Cook recently that will also not appear on any upcoming album.
Today, though, '1 Night' has an official video out as well. A video with a cool retro vibe, and with Charli XCX dancing to the song in a gymnasium.
So does the 24-year-old sensation have a new album coming out, or are these one-off singles all we are going to hear for a while?
According to XCX, she is currently working on a third studio album with a potential release date sometime towards the end of 2017. No word on the name of the album yet, or an actual date.
That means, if you are a big Charli XCX fan, (who isn't?), you'll just have to make do with '1 Night' for now. Which, by the way, is laidback and chill, and very very cool.
Watch the official video for it below.
Advertising
And, if you love the sound of this song, do pay attention to Mura Musa's upcoming debut album when it is released. It is called To Fall Out of Love To, and is expected to have a release date towards the end of the year.
Remember too, even though he has been getting a lot of attention from the likes of the BBC since he was 17, he is still only 20 years old, and yet he's creating music as fabulous as this. I can only imagine what his album will be like.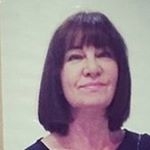 Latest posts by Michelle Topham
(see all)