Charlize Theron talks about why 'J'adore Dior' in her latest ad for the French fashion house's perfume and even though I'm not as obsessed with designer 'this and that' as some people are, I couldn't resist putting it up here.
Because I have to say, even if I suddenly had millions of dollars to spare, I wouldn't spend any of it on couture clothes or expensive perfumes. Unless, of course, they were Dior so, yes, I agree with Theron.
Christian Dior clothing has always appealed to me far more than clothing from any other design house. That's because of the style, the cut, the fabrics Dior uses and, of course, the way women look when they wear Dior clothes. Simply stunning.
Then, when you add to the mix the amazing J'Adore Dior perfume and really, what woman wouldn't feel beautiful?
That's why I'm showing you the new Charlize Theron J'Adore Dior Ad. It's not just a chance to see the gorgeous Charlize flaunting herself in Dior clothes, it's also what she says about Dior clothes that I think 90 percent of women can relate to.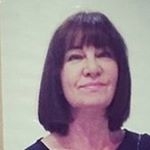 Latest posts by Michelle Topham
(see all)