Charlize Theron tells Howard Stern coming to terms with her father's shooting by her mother took a long time
South African actress Charlize Theron talked to Howard Stern last week about the night her mother, Gerda Aletta, killed her alcoholic father in self defence.
Theron admitted to Stern it had taken her years to even admit to herself that it had happened — "For me, it took a long time to sink in what had really happened, because you just don't think stuff like that will ever happen to you. You always think it happens to somebody else."
Theron's mother shot and killed her father when Theron was 15 years old.
Prior to that, Theron said, growing up in an alcoholic household was incredibly hard as she never knew what was going to happen every day when she woke up.
"I think what more affected me for my adult life that happened in my childhood was more the every day of a child living in the house with an alcoholic…and not knowing how my day was going to go and all of it dependent on somebody else and whether he was not going to drink."
Due to a court ruling that, on the day of the shooting, Theron's mother had acted to protect herself and her daughter from a violent alcoholic, no charges were ever filed against her.
A year after the shooting, Charlize Theron won a one-year modeling contract, and she and her mother moved to Italy. A year later, Theron moved to the United States where she studied ballet at the Joffrey Ballet School until a knee injury. She then relocated to Los Angeles with the intention of working in the film industry.
Advertising
Theron is currently promoting her latest movie Atomic Blonde, a film in which she plays an MI6 spy in Berlin as the Berlin Wall collapses.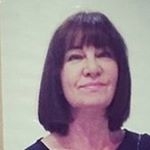 Latest posts by Michelle Topham
(see all)