Obey Me! The Comic's gorgeous cover art is beautifully representative of the gorgeous art within its cover
The fantasy manga Obey Me! The Comic by Subaru Nitou and NTT Solmare has just had its English language publication license grabbed by Seven Seas Entertainment.
It is one in a huge number of previously-licensed manga and light novels Seven Seas plans to publish this year.
Along with the announcement, Seven Seas also released the manga's beautiful cover art featuring the demon Lucifer. (see above)
Cover art that, as someone who has read the first chapter of the manga, I can categorically say is absolutely representative of the gorgeous art style within its covers.
Along with several other new manga series already announced, Obey Me! The Comic is due to be published later on this year.
The manga is based on a popular mobile game, with Seven Seas talking about its plot like this:
As school bells ring, a little sheep wakes up at the Royal Academy of Diavolo in the demon world Devildom–where seven eccentric demon princes await.

This wooly critter is actually a human exchange student…so why are they so fluffy and cute, and why can't they remember anything?

Now, they must figure out how to turn back into a human and regain their memories as princes named Lucifer, Leviathan, and more raise hell with their devilish hijinks!
Obey Me! The Comic will be out in English in both digital and print version in December, 2023.
Yes, it is quite a wait, and there is no word yet as to when the second volume in the series will arrive.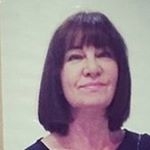 Latest posts by Michelle Topham
(see all)