Former First Daughter Chelsea Clinton says she will not be running for president in 2020, at least that's what she told CBS's Norah O'Donnell in an interview this morning.
But, let's face it, even if the 2020 comment is true, we all know Chelsea will be setting her sights at the White House sometime in the probably not too distant future.
After all, she is a Clinton, she has obviously been groomed, and groomed herself, for political office ever since she was a teenager, and she doesn't come with any of the baggage both Bill and Hillary are stuck with.
And when asked about running for office on CBS This Morning, Chelsea's attention immediately went to the job of President of the United States.
"I clearly don't agree with our president, but I'm definitely not the right person to run to defeat him in 2020," she said.
What type of race will Chelsea Clinton run in?
After that statement, speculation, of course, will soon be running to what type of office she does plan on running for.
Because, obviously, you don't usually run for president without having been some kind of elected official before. (Well, Donald Trump did, but he's a whole other story, and a good moral as to why someone with zero political experience should never be allowed anywhere near the White House. In his case, elected or otherwise).
And Clinton will probably run in either a state representative race or a state Senate race first, but which representative race or which state may yet to be decided.
CNN's Chris Cillizza thinks running in New York's 17th congressional district could be her next move, as current Democratic Rep. Nita Lowey will be 80 this year, may be ready for retirement, and is a staunch ally of the Clintons.
Or she could run for the 12th district seat currently held by Rep. Carolyn Maloney, as that's the district where she and her family live.
Running for a Senate seat
Personally, I could see Chelsea Clinton running for a Senate seat,but New York, her current home state, might be difficult for her in the next few years.
That's because New York's current senators Kirsten Gillibrand and Chuck Schumer have both been in office since 2009, and both are popular.
Gillibrand too was the youngest senator in the 111th Congress and, at still only 50, she could decide she wants to hold that seat for many more years to come.
As for Chuck Schumer, he is one of the most powerful men in the Senate. He was re-elected for his fourth term in 2016 and, when Harry Reid retired, he was elected Senate minority leader. So, no, Schumer probably isn't going anywhere either.
Remember, though, Bill and Hillary re-located to New York when Hillary decided she was going to run for Daniel Patrick Moynihan's soon-to-be vacated seat, after Moynihan announced his retirement.
If a similar situation happened somewhere else in the country, it's not entirely out of the realm of possibility that Chelsea Clinton, her husband and kids would pick up and move. Especially if Chelsea could practically be a 'shoe-in'.
Of course, all of this is speculation until Chelsea announces she's running. For any elected official position.
But she is 37, she is hugely qualified, and running for political office is most certainly going to be something she does in the next few years. I guarantee.
What are Hillary Clinton's plans?
As for mom Hillary?
When asked if she thought she would run again, Chelsea replied,
"Oh, I have no idea. I don't think so. I think right now she's focused on her book. She's focused, thankfully, on her grandchildren. She's focused on what she can do to help support work that she's been engaged in for longer than I've been alive, around children, around women, around families."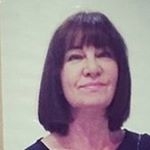 Latest posts by Michelle Topham
(see all)