It looks like Cher had a blast on her 'Here We Go Again' tour over the last few months. After all, she must have done as she has just added a slew of new dates in the United States in March, April and May, 2020.
Nile Rodgers & Chic will open for her again.
Cher's 'Here We Go Again' tour is supporting her 2018  critically acclaimed and commercially successful Abba cover album Dancing Queen.
With the new concert dates just added, that means the 73-year-old singer will be performing in an astounding 46 more concerts between now and May 6th, 2020, when her last concert of the tour will take place in Sacramento, California.
Unless she adds more dates after that, of course.
A grueling schedule for a younger singer, but one the astounding Cher just seems to take in her stride.
As for tickets for the March, April and May, 2020 'Here We Go Again' concerts, you can grab those via Ticketmaster on November 8th.
You can also keep up-to-date on Cher news and on upcoming events on the singer's website.
Related: Watch Graham Norton on Now That Cher is Dead (#Nowthatchersdead) and more funny hashtags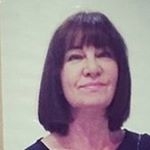 Latest posts by Michelle Topham
(see all)