A new anime film called Cherry and Virgin is set to premiere in Japan some time in 2022.
Directed by Masanao Kawajiri (Stella Women's Academy, High School Division Class C3), the upcoming anime film tells the story of Ryō and Ami.
Advertising
Ryō is an erotic manga artist who, at the age of 32, is still a virgin.
Meanwhile, Ami is a 28-year-old woman who adores 'boys love' (known in Japan as a fujōshi), but who does not herself have a good image of men.
The movie will portray their relationship after they meet by coincidence, and will star Takashi Okado (Big Dog) and Yaeko Kiyose (See You).
Kawajiri, who graduated from Osaka University of Arts, describes the film as a "nervous romance animation".
It will be his first full-length feature film.
Advertising
Just like Kawajiri's previous short 'A Japanese Boy Who Draws' (aka Aru Nihon no Egaki Shōnen'), Cherry and Virgin will comprise a mix of animation, created via rotoscoping (drawing over live footage), as well as live-action and manga.
Toei Video (Higehiro: After Being Rejected, I Shaved and Took in a High School Runaway) is producing and distributing the film.
Cherry and Virgin is being partially crowdfunded via the Motion Gallery site.
Watch the just-released Cherry and Virgin video showing how various segments of the film will be created and, yes, it looks beautiful.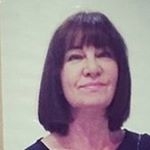 Latest posts by Michelle Topham
(see all)