Cheryl Cole was at the X Factor press launch in London this week, looking as stunning as ever, of course. During it, she was asked what she thought about the message currently being sent out that Simon had begged her to come back as a judge on X Factor, and that was because she's such a strong woman.
Cole smiled, and just said she doesn't read the tabloids so had no idea that was what was being said. But….it was nice.
Cheryl was also asked what had surprised her so much this year now she was back at X Factor. She said nothing in the entertainment industry surprised her any more, except maybe that people still auditioned for X Factor absolutely believing they had talent when the reverse was actually true.
You can find out more on what Cheryl Cole said during the X Factor press launch, and don't miss the end and what she says about snogging Simon. The look on her face says it all.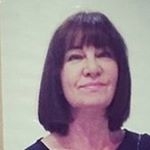 Latest posts by Michelle Topham
(see all)