I'm not really obsessed with Cheryl Cole's tattoos, it just seems like I might be as I've mentioned them a couple of times this week already. But, when I came across this video from The Graham Norton Show last week where he seems to be a bit obsessed with Cheryl's tattoos as well, I just had to include it here.
Cheryl Cole's tattoos, of course, are becoming quite famous. They're big, they're brightly colored and one of them covers both of Cheryl's lovely buttocks so, once naked, it's not something she's ever going to be able to hide.
But, as Cheryl explains to Graham Norton, once she contracted malaria and then got over it, she decided to start her own 'Bucket List'. But, in her case, she called it  her "Fuck-it List' and having a big tattoo was one thing she immediately put on it.
Graham, of course, then has to ask how much the tattoo cost. Find out what Cheryl Cole said below.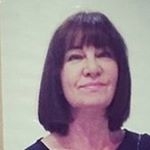 Latest posts by Michelle Topham
(see all)