The Chihayafuru 3 Premium Box Set is now available for pre-order via Senta Filmworks.
For fans of the hugely popular karuta-themed anime series, now would be a good time to pre-order the premium box set as, not only does it come with several very nice extras, but it also has a limited print run.
Advertising
That means, when the Chihayafuru 3 Premium Box Set is sold out, it's gone.
What does the Chihayafuru 3 Premium Box Set come with?
The anime box set comes with all 24 episodes of Season 3 of Chihayafuru on three Blu-ray discs for a total running time of over 600 minutes.
It also includes the following extras:
Japanese soundtrack with English subtitles
An English dub soundtrack
Clean Opening Animation
Clean Closing Animation
Japanese Promos (x6)
Japanese TV Commercial
Commercial Bumpers
A Collector's Box
A set of 5 art cards from the season
A 49-page booklet
A fabric poster
Advertising
All are nice extras for a fan of the Chihayafuru anime series to have in their collection.
Sentai also gives a synopsis of the Chihayafuru Season 3 plot, just in case you haven't watched it yet:
Chihaya Ayase's obsession with the card game Karuta has already begun to bear fruit, and the fledgling Mizusawa High School competitive team that she helped form has stunned the karuta playing community by winning the national high school team tournament.

That's just the beginning for Chihaya, however, and now the young card mistress has set her sights on an even more impossible task: taking on grand master Wakamiya Shinobu and wresting the title of Queen away for herself.

As difficult as everything has been before, it will seem easy compared to the task now ahead of her, and her teammates look to be equally challenged, especially Taichi Mashima, who's finally made it to Class A. Has he finally learned enough to challenge Arata Wataya? 
You can pre-order the Chihayafuru 3 Premium Box Set via Sentai Filmworks now.
It has an expected release date of October 17th, 2023.
And, if you like the English dub over the original Japanese soundtrack, check out Sentai's official English dub clip below.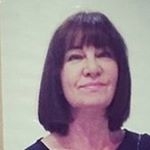 Latest posts by Michelle Topham
(see all)