Chilling Adventures of Sabrina is one of my top 5 shows on Netflix in the last year so, when the trailer for part 2 of the supernatural drama popped up yesterday I was pumped.
Especially as, the last time we saw Sabrina (Kiernan Shipka), she had decided to go ahead with her dark baptism, and embrace The Dark Lord's power and all he has to offer.
In the 2-minute Chilling Adventures of Sabrina part 2 trailer then, we probably shouldn't be surprised to see Sabrina at the high school late at night. Walking down a dark corridor, with a can of gasoline, pouring it on the school crest and then setting fire to it.
As Sabrina herself says in the Chilling Adventures of Sabrina part 2 trailer:
"I think I've been walking down this darker path. But maybe it's not so bad".
Which goes some way to explain the slaughter of demons, the resurrection of witches and the snapping of necks that Father Blackwood is not too happy about.
Then again, is it just me, or do you also feel like Sabrina is playing a game here? A game that uses The Dark Lord's power against him? (Who, by the way, shows up for the first time in human form in the new trailer too!)
Time will tell.
The second part of the popular Netflix series will premiere on April 5th. Meanwhile, you can watch the Chilling Adventures of Sabrina part 2 trailer below.
Now doesn't that look like a must watch?
Related Reading: Listen to Fiona Apple's iconic track 'Criminal' as featured on Chilling Adventures of Sabrina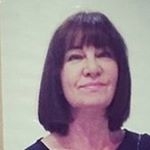 Latest posts by Michelle Topham
(see all)