Chinese developer Cloud Tea Studio, aka Shi Xuekun and Liu Yang, have created a simple robot that plays Flappy Bird better than I do.
The two developers spent four days developing the bot, which once set going taps a tablet screen running Flappy Bird. As you'll see from the video they recorded, the robot plays Flappy Bird better than some people — and there's none of the shouting or swearing humans often descend into.
Cloud Tea Studio used a PC and a webcam to program the robot and to film the Flappy Bird game in progress. An Arduino microcontroller controlled the mechanical arm of the robot. They then used an actuator arm from a hard disk drive and a touch pen for the actual mechanical part of the robot. It taps on the tablet screen, and thus controls where Flappy Bird goes.
Watch the video below to see how well this robot plays Flappy Bird. Cool, eh?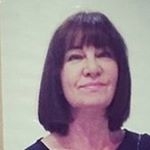 Latest posts by Michelle Topham
(see all)