In our Just Like Us segment this morning, we are taking a look at a Chinese woman who has gone viral on the Internet in China for doing nothing more than blowing bubbles.
This after the woman released a video showing herself as a 'human bubble machine' after she placed a 'special liquid' on her lips, and then blew bubbles through it.
It turns out, the special liquid is nothing more than shower gel, and her 'skill' of blowing bubbles was discovered by the woman after she rubbed shower gel onto her lips while in the shower.
Sadly, she probably doesn't know ingesting soap or detergent of any kind can make you extremely ill. In some cases, it can even kill you.
Then again, she may not care.
After all, she has already gone viral in China, and has even been invited onto a Chinese TV show to show off her special 'skill'.
Proving yet again, people in every country are Just Like Us.
After all, there is always someone who is willing to put their health or their lives at risk, just to become temporarily famous.
And that seems to be the case whether they are Chinese, American, Portuguese, Danish, Indian, Australian, South African, Saudi Arabian or any other nationality.
Let's just say, being Just Like Us, does not always necessarily mean that is a good thing to be.
Watch the Chinese woman blowing bubbles below to see why.
Related reading: Chinese woman makes a scene in a car dealership as new car leaks after driving it off the lot — #JLU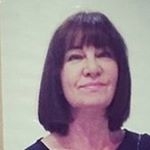 Latest posts by Michelle Topham
(see all)