Welcome to the first of many videos in our new Leo Sigh series 'Just Like Us'.
A series that will show why there should never be hatred between peoples and nations.
Not when you realize people in countries like China, Afghanistan, Germany, Australia, Thailand, Brazil, Lebanon and Egypt are just like us.
The first in our Just Like Us videos — from now on tagged with the hashtag #JLU — is from China's South China Morning Post, as a Chinese woman makes a scene in a car dealership.
Because let's face it, whether you live in the United States, the United Kingdom, Austria, Argentina or South Africa, you have probably had a problem buying a car at a car dealership at some point in your life.
I know I have.
Chinese woman makes a scene in a car dealership
In this video, a Chinese woman from Shaanxi province is furious with employees at a car dealership after she has bought a car valued at 660,000 yuan (around $98,000 or €87,000).
Not a kilometer after driving it off the lot, however, the woman says the car sprung a leak and now the dealership is refusing to handle the problem in a manner she thinks is appropriate.
As the woman sits cross-legged on a car in the middle of the dealership, she shouts at employees congregated around her.
"I wouldn't be doing something shameful like this if I thought we could discuss it reasonably."
She goes on to ask, "Do you know how embarrassing this is for me? Society is connected. If someone posted this online, how could I live it down?"
The dealership's response to the woman asking for the car to be fixed
When the problem first developed, the Chinese car dealership made a few half-hearted promises to fix it. Then they told the irate woman the only fix now possible was for them to take out the old engine, and put in a new one.
As she rightfully states, however, this would massively reduce the value of the car. A brand new car, remember, that she drove for less than a kilometer before it began to leak.
How should the dealership have responded? If they had any morals at all, that is?
Allow her to return the car as is, and replace it with a new one. Which, of course, the people at the dealership offered to do at first, and then… changed their minds.
Watch this angry Chinese woman make a scene in the car dealership, and cheer her along. Just like most people on Chinese social media have done.
After all, this could happen to any one of us anywhere in the world (and probably has to some of you!), and wouldn't you like to think, if it did, you would have the same courage this Chinese woman has in standing up for her rights?
Related Reading: — JUST LIKE US — A Leo Sigh project proving people in other countries are just like you and I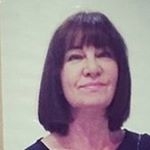 Latest posts by Michelle Topham
(see all)