Chloë Grace Moretz has always been a lovely girl. So it wasn't surprising last night when, on the stage to accept her award, Chloë Grace Moretz dedicated her People's Choice Award to her grandmother, who died last year.
Giving her speech Moretz said she wanted to dedicate the award to her grandmother as, "This movie is about life and family and love, so this is for you (grandmother)".
Chloë received her People's Choice Award for being the Favorite Dramatic Movie Actress in 2014. The award was her second People's Choice Award. She's a popular girl, that one.
Moretz, of course, played Teri in 'The Equalizer' last year and Mia in 'If I Stay'; both performances critics loved. This year, she's starring in Gilles Paquet-Brenner's film 'Dark Places', and a science fiction film 'The Fifth Wave'.
Watch Chloë Grace Moretz giving her lovely People's Choice Awards acceptance speech below. Nice, eh?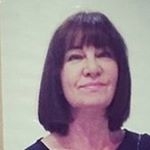 Latest posts by Michelle Topham
(see all)