Actress Chloe Grace Moretz's latest movie is 'The 5th Wave', a young-adult sci-fi invasion-of-the-earth movie also starring Nick Robinson, Ron Livingston, Maria Bello, Maggie Siff, Liev Schreiber and Maika Monroe. Moretz was on Jimmy Kimmel Live! this week to talk about the movie and explain what 'The 5th Wave' actually is.
According to Moretz, four waves of alien attack consisting of a first electromagnetic pulse attack that knocks out all electricity, power, use of cars, planes, trains etc, a second attack of natural disasters, a third of a genetically modified avian flu, and a fourth wave of 'silencers' — aliens arriving on earth to kill any humans that are left — kill most humans on the planet.
The 5th Wave is then the final wave, before every human is dead and the planet has been completely taken over.
Chloe Grace Moretz plays Cassie, a teenager who tries to save her younger brother, Sammy, after he is taken by the 'silencers' during the fourth wave.
'The 5th Wave' is based on the best-selling book by Rick Yancey, which is part one of a trilogy. A sequel to the movie is expected to be released next year.
Watch Chloe Grace Moretz talking about the premise of the movie below, and the official 'The 5th Wave' trailer below that.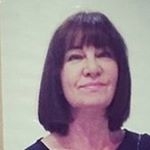 Latest posts by Michelle Topham
(see all)