I'm the same as most straight women, I think. You know, we still get a girl crush now and again. And, sure, even though my heart will only ever belong to one girl, there are still a few other celebrity 'girls' I follow.
One of them is Chloe Grace Moretz, an actress who, weirdly, I've never actually seen in a film, only in interviews and modeling in magazine spreads. I don't even know what it is about her I find so appealing? That innocence mixed with supreme sex appeal, maybe?
But, that being said, I am darned and determined to see her next movie when it comes out. That's because it's 'The Equalizer', an action thriller starring Denzel Washington and, with the new video trailer now out, I'm guessing it could be one of Chloe Grace Moretz' best roles yet.
In it, Moretz plays a girl (Teri) who is being controlled by the Russian mob. Then along comes Denzel, a man who seems to be nothing but the 'ordinary' while, in reality, he has a background that might just be scarier than the Russian mob themselves. Soon, he's decided to help Teri extricate herself from mob control. After all, he's 'The Equalizer'.
In a new interview, Chloe Grace Moretz talks to AOL about her role in 'The Equalizer', why she took it and what interested her about playing Teri.
Watch it below.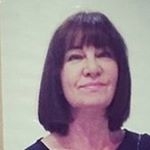 Latest posts by Michelle Topham
(see all)