When it comes to Instagram photos, Aussie actor Chris Hemsworth's are always worth a look as, not only are his photos cute, sweet or fun, he also writes funny taglines to go with them.
Case in point, Chris Hemsworth having a stare-off with his dog on his latest upload. And it's my Instagram Photo of the Day because, while Hemsworth is adorably cute as always, that dog is even cuter.
As for Hemsworth's tagline?
"Had an epic "stare off" with this vicious beast today, neither of us gave an inch and both refused to back down, it went for 7 hrs and then she passed out. We both have major respect for one another now, but I'm pretty sure I'm top dog round these parts from here on #turfwar, #neverbackdown, @valleyeyewear, #doglife, #humanlife"
See? It's no wonder so many people in the business say Hemsworth is hilarious and so much fun to be around.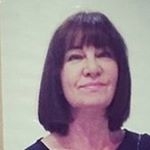 Latest posts by Michelle Topham
(see all)