It's time for Memories Monday again, and this week I'm showcasing one of the funniest Graham Norton videos ever. It features Chris Pine and Benedict Cumberbatch talking about their fans – the 'Chris Pine Nuts' and the 'Benedict Cumberbitches'.
And what's hilarious about this video is Graham's insistence on going through the audience and asking every girl who is a fan of one of these two guys where they traveled from. In other words, who has traveled the furthest?
Funnily, it was Benedict Cumberbatch who seemed to have the fans that had traveled the furthest. But, did he really?
Watch the video to find out if Chris Pine or Benedict Cumberbatch has the most loyal fans, and why Benedict Cumberbatch accused Chris Pine of kissing "one of my bitches".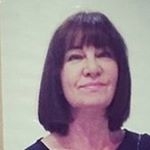 Latest posts by Michelle Topham
(see all)