Actor Chris Pine has been asked by Barbra Streisand to sing a duet with him on her upcoming new album. Yep. You read that correctly. Chris Pine and Barbra Streisand singing a duet together.
So how did this happen?
Advertising
According to Pine, who appeared on Jimmy Kimmel Live! this week, he's not really sure.
He went on to say, though, "50 percent of myself wants to sing with her and 50 percent was like, maybe I shouldn't. Because I'd like to do a good job and not just…you know" — and Pine mimicked a deer caught in the headlights.
Although it is worth noting, Chris Pine and Streisand didn't actually sing together for the duet, physically at least, so he didn't have to worry about being freaked out too much.
"I was in London shooting and I got to record there, and she was somewhere in LA. And she'd already laid it down, so I could listen to what she had done".
Streisand isn't just singing with Chris Pine on her new album either, as Jimmy Kimmel proved when he read out a list of names that included Hugh Jackman, Alec Baldwin, Antonio Banderas, and Jamie Foxx. All people you wouldn't necessarily think as 'singers'.
Advertising
Kimmel then hit the nail on the head. "She's singing with people with whom she wants to have sex".
Watch Chris Pine talking about singing a duet with Barbra Streisand in the video below. His duet with her, by the way, is a mix of I'll Be Seeing You and I've Grown Accustomed To Her Face.
As for Barbra's new album? It's called Encore: Movie Partners Sing Broadway, and it features the following tracks and the following duet partners — and yep, there are some women, so the sex thing? Who knows? But Pine would probably like to believe it:
I'll Be Seeing You/ I've Grown Accustomed To Her Face – Chris Pine
Take Me To The World – Antonio Banderas
Pure Imagination – Seth MacFarlane
Anything You Can Do – Melissa McCarthy
Any Moment Now – Hugh Jackman
The Best Thing That Has Ever Happened – Alec Baldwin
Who Can I Turn To (When Nobody Needs Me) –  Anthony Newley
Loving You – Patrick Wilson
At The Ballet – Anne Hathaway & Daisy Ridley
Climb Ev'ry Mountain – Jamie Foxx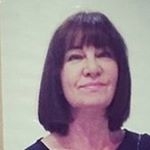 Latest posts by Michelle Topham
(see all)