Chris Pratt does perfect TOWIE accent on The Graham Norton Show
Chris Pratt was on The Graham Norton Show this week where he revealed his wife, actress Anna Faris, loves the show The Only Way Is Essex.
Known as TOWIE in the UK, it is apparently something Faris was addicted to while the couple spent time in London when Pratt was filming Guardians of the Galaxy last year.
Advertising
What's even weirder than Faris' love of The Only Way Is Essex is that Pratt himself ended up watching it as well. So much so he even managed to pick up the TOWIE accent.
As Chris Pratt told Graham Norton, the TOWIE accent is the only accent he can do, but he's "a parrot a little bit" so hearing the show on TV so much he just started picking it up.
He then proceeded to do the TOWIE accent leaving the audience howling laughing and fellow guest, comedian John Bishop, exclaiming "I love the fact that you spent months in England and that's what you took back".
"It's culture", replied Chris Pratt. Um, yeah, whatever Chris.
Watch below.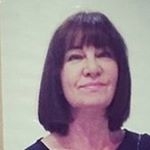 Latest posts by Michelle Topham
(see all)