Chris Pratt just did a funny spoof of Star Wars' Princess Leia on Saturday Night Live last night.
It's all about how, after the massive success of 'Guardians of the Galaxy' this year, it wouldn't matter what Marvel made a movie about – half of America would pay to see it.
They then go on to talk about Marvel releasing 'Ant Man', about a guy who talks to ants and, if that's doable then why not find a bunch of words in the dictionary and create a superheroes team? A pastry chef, a Harlem Globetrotter, a Real Estate sign spinner, a dude dressed as Grimace, and an office chair.
More possible pitches for Marvel movies follow until we get to the last one. A Marvel version of Star Wars with………Chris Pratt as Princess Leia. And yeah, he's even hot in that wig and a robe.
Watch the Saturday Night Live spoof ad below.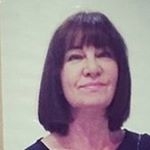 Latest posts by Michelle Topham
(see all)