I'm going back a few years for today's Repeat Rotation Video, but I'm in a Christina Aguilera mood and her awesome track 'Can't Hold Us Down' with Lil Kim seemed perfect for that.
Advertising
'Can't Hold Us Down' is from Aguilera's 2002 album 'Stripped', the first 'grown up' album she released and one of her best, in my opinion. It's a feminist song, in that Christina is decrying the double standards we women always live under:
So, what am I not supposed to have an opinion
Should I keep quiet just because I'm a woman
Call me a bitch 'cause I speak what's on my mind
Guess it's easier for you to swallow if I sat and smiled
and
If you look back in history
It's a common double standard of society
The guy gets all the glory, the more he can score
While the girl can do the same and yet you call her a whore
Yep, that about says it.
Listen to Christina Aguilera's 'Can't Hold Us Down' featuring Lil Kim below. It's the album version, which I like better than the official video version. And it's a great song if you're into female empowerment which, frankly, if you're not, why not?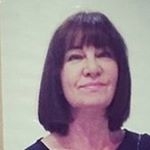 Latest posts by Michelle Topham
(see all)