There's an excellent article in the British newspaper The Guardian this week – an interview with Mad Men's Christina Hendricks that's simply lovely.
In it, Hendricks talks about what it was like finishing up making Mad Men after eight years on the series, how she was bullied as a teenager in high school, her first entrances into the world of acting, and why her agency dropped her as a client when she signed up to do Man Men. 'It's a period piece, it's never going to go anywhere. We need you to make money and this isn't going to make money.' And they dropped her.
Clueless agencies aside (and no, she doesn't name them as Christina Hendricks has too much class), Christina Hendricks acting career, however, has been quite blessed but particularly since she signed up to do both Mad Men and the sci-fi space-western series Firefly.
Due to these two series and several movie appearances, she's now one of the most talked about actresses in Hollywood today, although her amazing looks, hour-glass figure, superb acting skills, and stop-traffic screen presence are obviously the main reasons why.
Read The Guardian's Christina Hendricks interview to find out more about her, and about what her life is going to be like after Mad Men.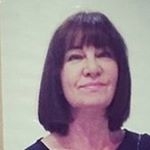 Latest posts by Michelle Topham
(see all)