There's an awesome new video just gone up on Billboard's website of a photo shoot and Q&A with Christina Perri. In it, Perri talks about her new album 'Head or Heart', touring with the new album (which is likely to go on until December, 2015), and what she thinks the longevity of the first single from the album 'Human' will be.
Interestingly too, when she mentions the new Head or Heart Tour, she says the way things are going, she's likely to be touring with this album through at least December, 2015. Lovely for those of us who live in more out of the way places, as that means she's more likely to get to us eventually.
So far, the announced dates for Christina Perri's Head or Heart Tour this year have been primarily in the US and Canada. But, with more than a whole year to go of the tour, you can expect her to get closer to you eventually.
Watch her website for upcoming Head or Heart tour dates to be sure you know when.
Meanwhile, don't miss watching this amazing video of Christina Perri live at Austria's Life Ball 2014 a couple of weeks ago. She sings Human, and while it's obviously not studio perfect it has such a raw and genuine feel to it, I absolutely adore it. How about you?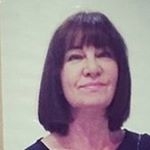 Latest posts by Michelle Topham
(see all)