Austrian actor Christoph Waltz was on The Tonight Show Starring Jimmy Fallon this week where he talked about Krampus. Krampus, what on earth is Krampus? Well, until Christoph Waltz explained him, I couldn't have told you either.
According to Waltz, Krampus is part of the Christmas tradition in Austria. He's a creature that shows up on December 5th every year, on Krampus Night or Krampusnacht, with a staff and a bag. If children have been bad, they are smacked with the staff, shoved in the bag and taken away into the black forest.
See…..and I wanted to move to Austria.
Krampus, apparently, is the precursor to St. Nicholas. He shows up a day after Krampus, on The Feast of St. Nicholas, and hands out gifts. Supposedly to the 'good boys and girls' who have not been dragged off the day before.
Christoph Waltz also explained about the difference in the cultures between Austria and the US. "We're not a lenient, permissive culture like the US is. We're strict and orderly….", which I'm presuming is part of the reason Krampus shows up. To prove to naughty boys and girls they'd better behave, just like Austrian culture demands that they do.
As for Christoph Waltz, he has just been nominated for a Golden Globe award for his performance in the movie 'Big Eyes'. Singer Conchita Wurst will be part of the Austrian delegation at the Golden Globes on January 11th.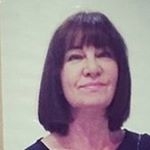 Latest posts by Michelle Topham
(see all)