Another book in the superb Bryant and May mystery series coming in March
The 17th Bryant and May book by Christopher Fowler is due to be released on the 21st March.
Called The Lonely Hour, Christopher Fowler's latest novel has Arthur Bryant and John May, and their The Peculiar Crimes Unit, investigating yet another strange London crime. This one grabbing their attention when the body of a man is discovered in a willow tree.
The book follows on from the last novel in the series of mystery books Hall of Mirrors.
As the publisher's blurb says about The Lonely Hour:
There's method in the madness of a murderer who strikes in the night's darkest hour…. 

On a rainy winter night outside a nightclub in London, four strangers meet for the first time at 4:00am. A few weeks later a body is found inside a willow tree on Hampstead Heath. The Peculiar Crimes Unit is called in to investigate.

When another victim seemingly commits suicide, it becomes clear that in the London night is a killer who knows what people fear most. As they explore a night city where all the normal rules are upended, Bryant and May are drawn deeper into a case that involves murder, arson, kidnap, blackmail, bats and the psychological effects of loneliness on Londoners.

It's a trail that takes them from the poorest part of the East End to the wealthiest homes in North London – an investigation that can only end in tragedy….
If you have not read all the Bryant and May books, and would like to read them in order (which you should, as the books are superb as stand-alones, but the stories do build on each other), here are all 17 Bryant and May books in their order of publishing:
Full Dark House
(2003)
The Water Room
(2004)
Seventy-Seven Clocks
(2005)
Ten Second Staircase
(2006)
White Corridor
(2007)
The Victoria Vanishes
(2008)
Bryant and May On the Loose
(2009)
Off the Rails
(2010)
The Memory of Blood
(2011)
The Invisible Code
(2012)
The Bleeding Heart
(2014)
The Secret Santa
(2015)
The Burning Man
(2015)
Strange Tide
(2016)
Wild Chamber
(2017)
Hall of Mirrors
(2018)
The Lonely Hour
(2019)
The Lonely Hour by Christopher Fowler — the 17th Bryant and May book — will be published in hardback, on audio and for Kindle on March 21st.
The paperback version of the book will be out later in 2019.
You can pre-order all versions of the 17th Bryant and May book on major book platforms now. You can learn more about the author Christopher Fowler on his website.
Related Reading: Alexander McCall Smith's 'The Department of Sensitive Crimes' coming March 7th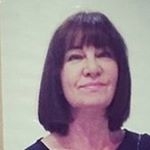 Latest posts by Michelle Topham
(see all)