Let's face it, you've made it big when you appear on The Tonight Show with Jimmy Fallon as tens of millions of people will hear you sing. That, of course, is just what happened to Jamaican reggae singer Chronixx on Tuesday night. Live on The Tonight Show singing his latest single 'Here Comes Trouble'. Fabulous too, as you don't often see reggae music being promoted on American shows that are this mainstream.
Chronixx, of course, gave an amazing performance as usual. Heartfelt and soulful. Plus, I love that he sings mostly with his eye closed as it makes the song seem more personal somehow. And Here Comes Trouble is a cool song – a catchy beat, interesting lyrics and, yep, good to dance to.
Here Comes Trouble is from Chronixx' new EP 'Dread & Terrible'. You can currently download it from his website and learn more about the man and his music while you're at it.
Now listen to Chronixx on The Tonight Show and dance around your living room for a bit. Cool, eh?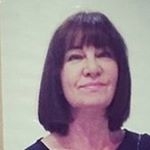 Latest posts by Michelle Topham
(see all)