Cities: Skylines Will Release on Xbox One and Windows 10 in the Spring — Watch the Trailer
Paradox Interactive has released a trailer for the upcoming Cities: Skylines coming to Xbox One this spring.
The game has been out on PC since early 2015, but this is the first time it will be available for Xbox One, as well as on Windows 10.
When released the game will also include After Dark, the game's first expansion pack, for all players.
Watch the new Cities: Skylines Xbox One trailer below and, if you want to get an idea about how the game plays, Biffa2001 one of my favorite YouTubers, played a long series of it on PC from when the game came out in 2015.
His playthrough is well worth watching.
You can watch his entire series below.
He also has playlists of the Natural Disasters DLC, the Snow fall DLC, the first expansion After Dark
And yes, this city management game is the game SimCity should have been if Electronic Arts had ever gotten its act together, and Biffa definitely agrees.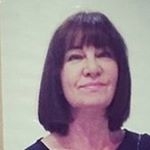 Latest posts by Michelle Topham
(see all)