City of Secrets is today's game on Big Fish Games and, if you read the reviews of other BFG gamers, it seems you will either love it or hate it. City of Secrets is a classic point-and-click adventure game, in which you play a dog owner whose dog, Rex, falls down a hole in your basement, and you have to go and rescue him.
The twist is, Rex has fallen into a city of mole people, and they think he's a spy.
Personally, I couldn't wait to try it as I love the bizarre and weird. I played the first few minutes this morning and, yep, it's strange, but very very funny. It also has the most stunning artwork so, for that alone, it was well worth buying to me.
Now I'm off back to pick up where I left off, so I can write a review for it tomorrow.
Meanwhile, if you're intrigued by City of Secrets, you can pick it up at Big Fish Games today for $6.99 if you're a member or, if you're not a member but want to join, the game is only $2.99 if you join today.
Of course, City of Secrets was released last year for iPad, iPhone and PC on some sites, but Big Fish Games is only just getting it so, for many BFG players, it is a brand new game.
Meanwhile, the video is for the iPad, iPhone version, but it'll give you a good idea of what a cool looking game this is.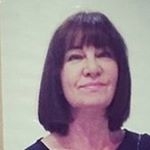 Latest posts by Michelle Topham
(see all)